The diving cruise alternates dives (2 in the morning) and the afternoon on Land to visit the most remote archipelagos of northwest Madagascar. A perfect combination to fully discover the Nosy Be region.
Cruise diving in Nosy Be, Madagascar
South and North liveaboard dive cruise in Nosy Be, Madagascar
Two archipelagos surround Nosy Be,the Mitsio to the north, and the Radama to the south. To see most of the 2 archipelagos, you need a minimum of 4 days for the north cruise, and 5 days for the south cruise.
Dives in the Mitsio are generally full of fish, not necessarily deep, but rarely clear.
In the Radama, most of the diving is done on the drop offs at the end of the continental slope. generally the water is clear, and you can find rays, leopard sharks on the top of the reef. The must of the southern cruise, the drop offs of Greg wall, Pat wall, 3 Roches .. the southernmost dives of the cruise, are drop offs covered with fans corals down to 40 / 80m, interspersed with canyons, where a few sharks swim.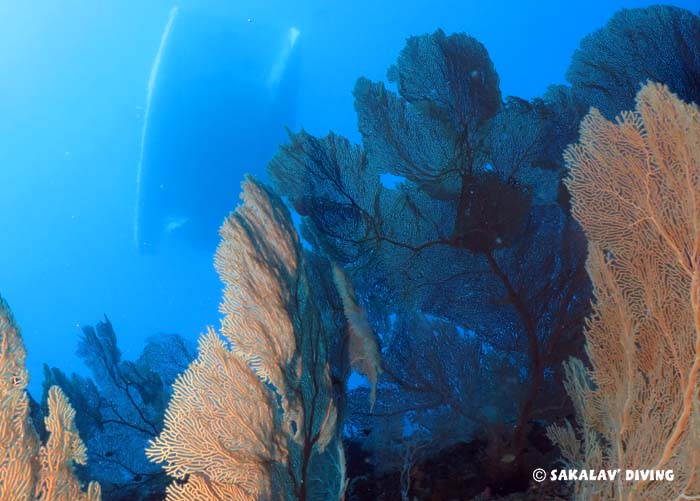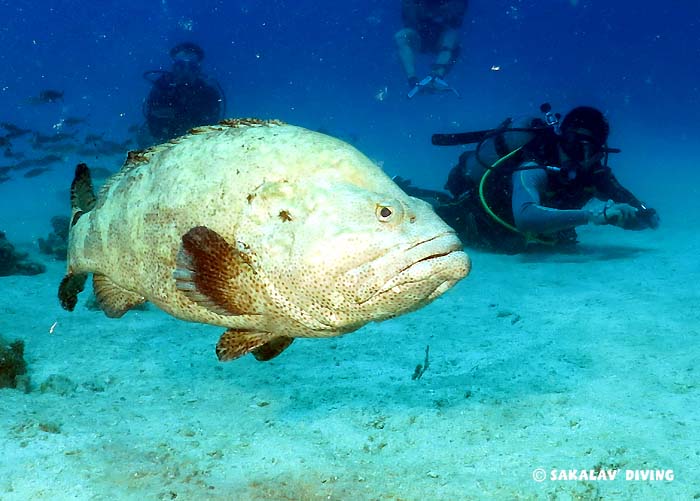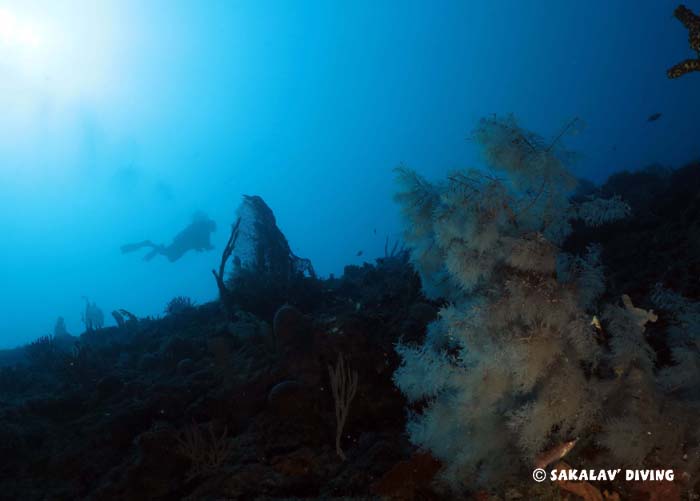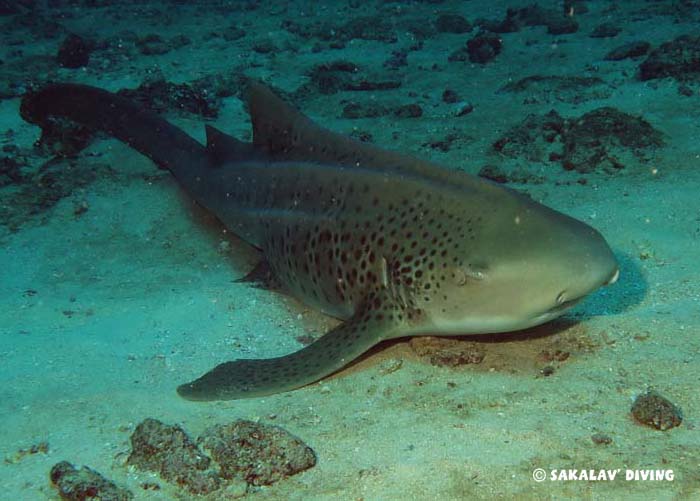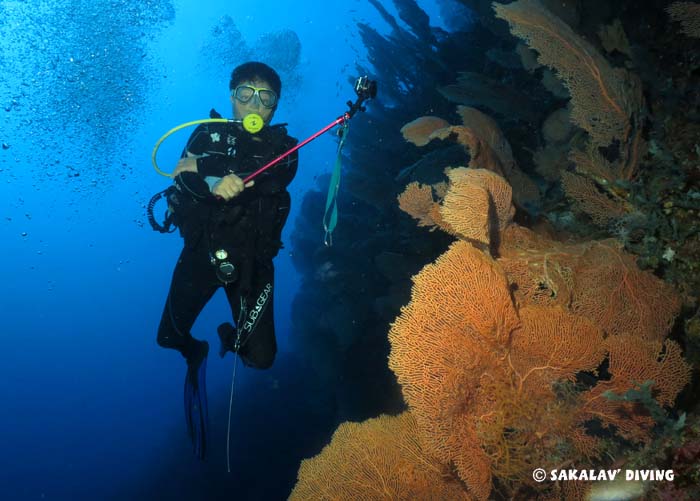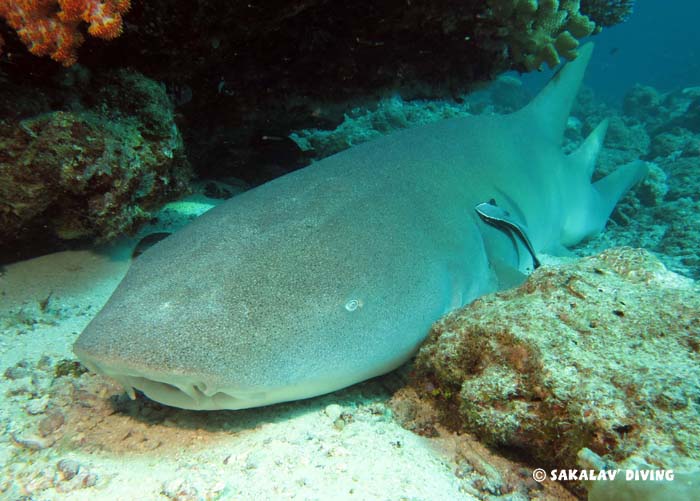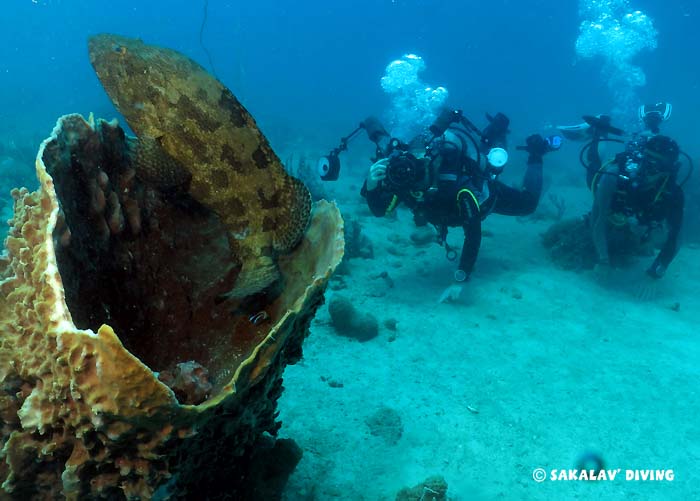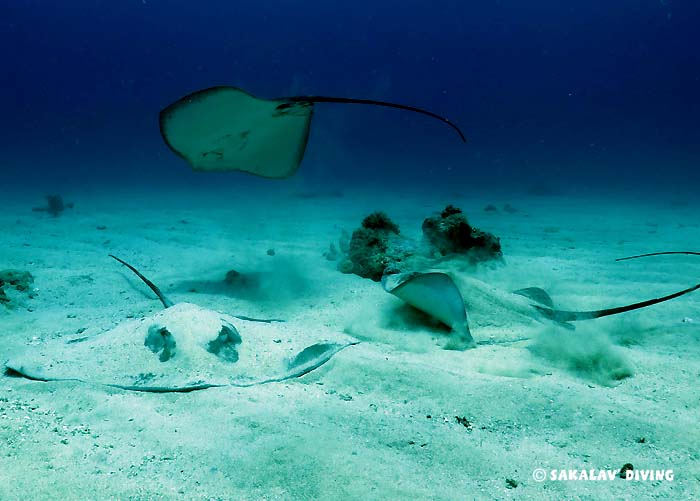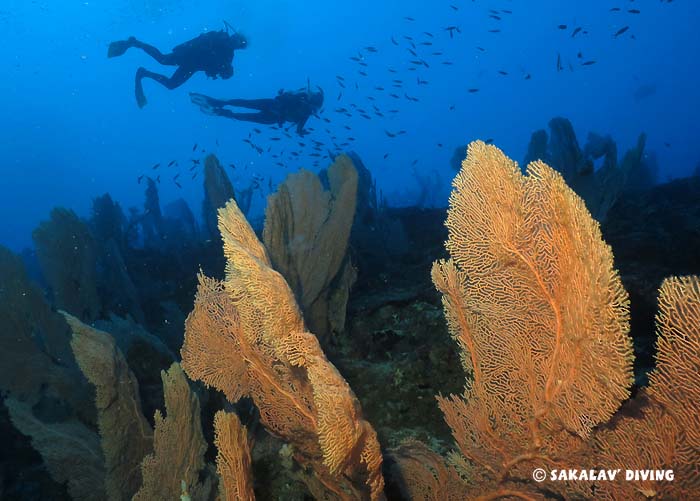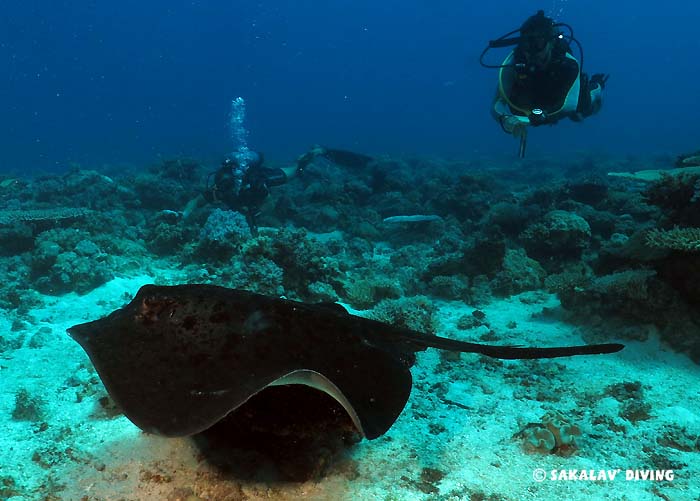 Liveaboard diving cruise program in Nosy Be, Madagascar
We do not have any liveaboard boats, so we charter a boat with captain and chef according to demand. 2 to 8 people, private or shared bathroom .. Catamarans and trimaran from 13m for 2/3 people to 16m for 8, according to your simplest or most luxurious desires, we will find the boat that will best meet your expectations and on budget.
We bring our own compressor (Bauer mariner) tanks, weights, oxygen therapy ... and all the diving equipment you need.
Liveaboard diving cruise in Nosy Be and meteorology
The North cruise is very sensitive to weather conditions. Navigation, dive sites, doesn't have the same shelters such as the bays encountered in the South cruise. Thus, all the nights will be in the same place, protected from the great Mitsio island. Not recommended from July to October and January / February. Conversely, the southern cruise is itinerant, with several quiet bays to spend the night. all year round except January / February.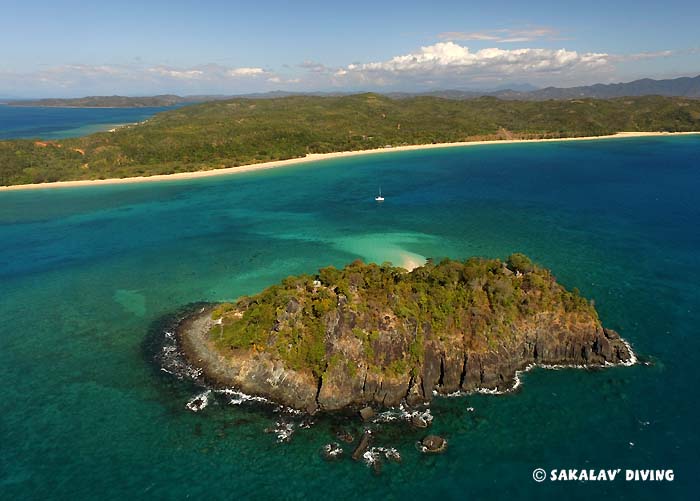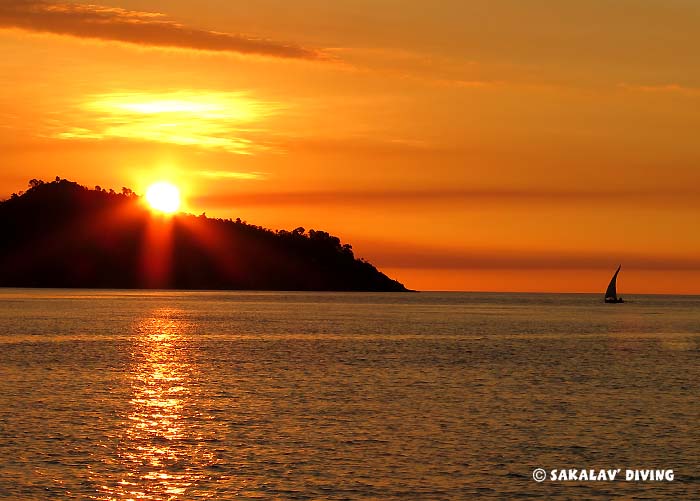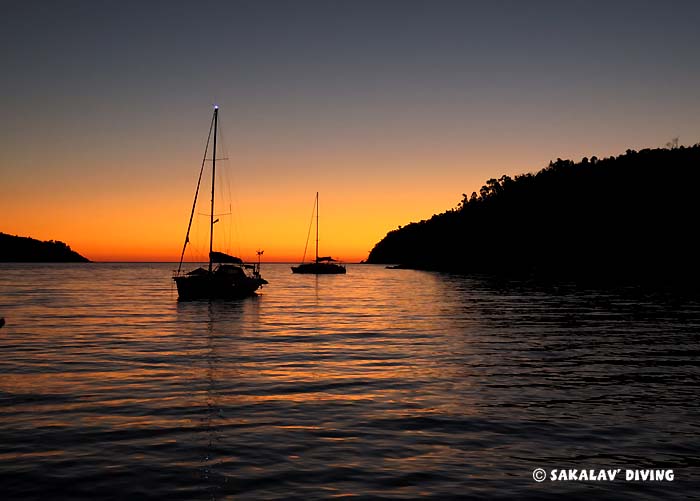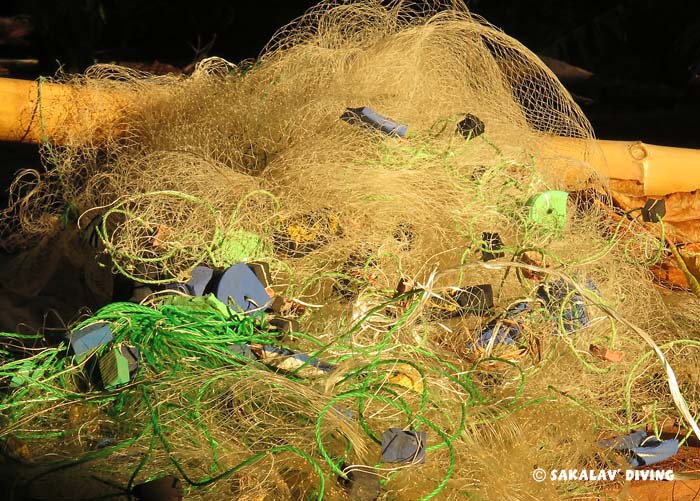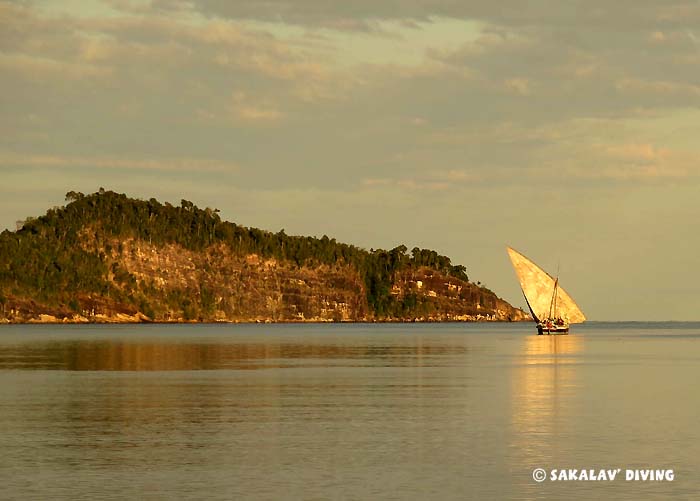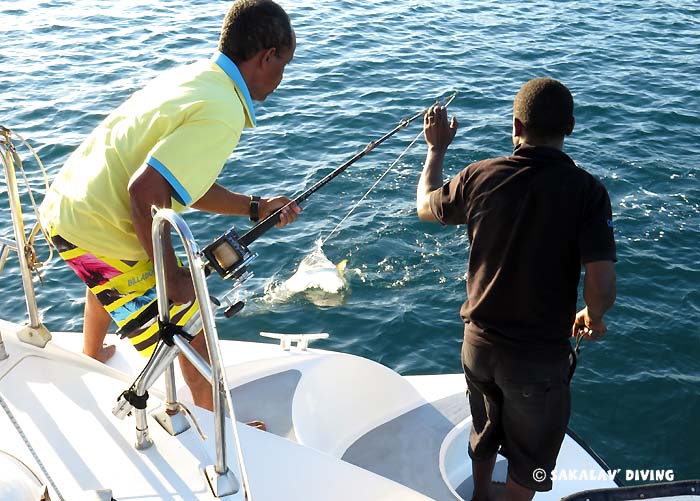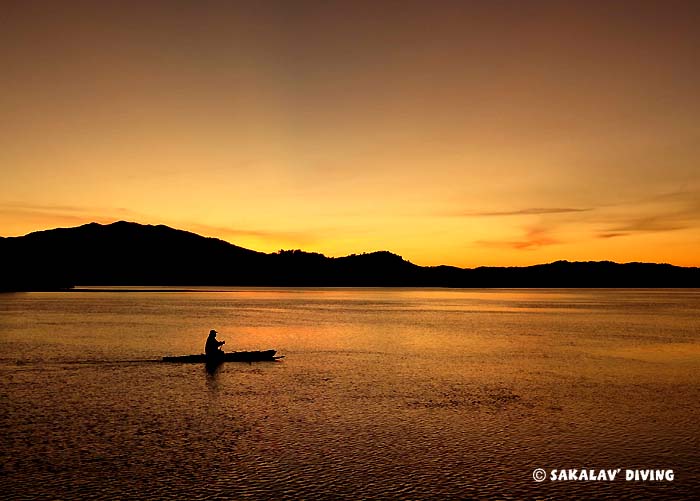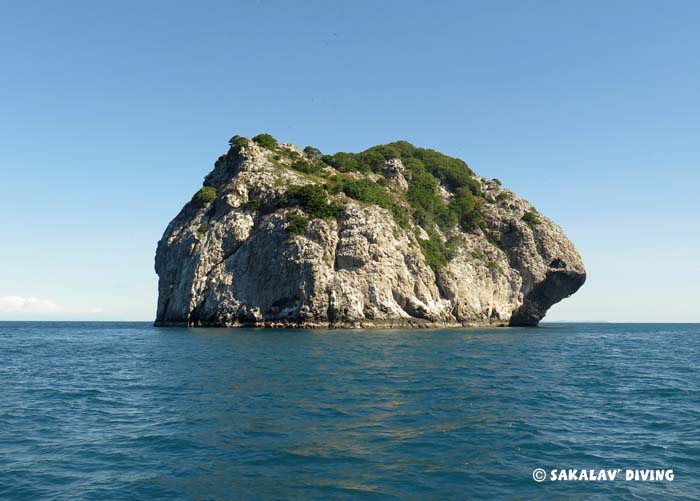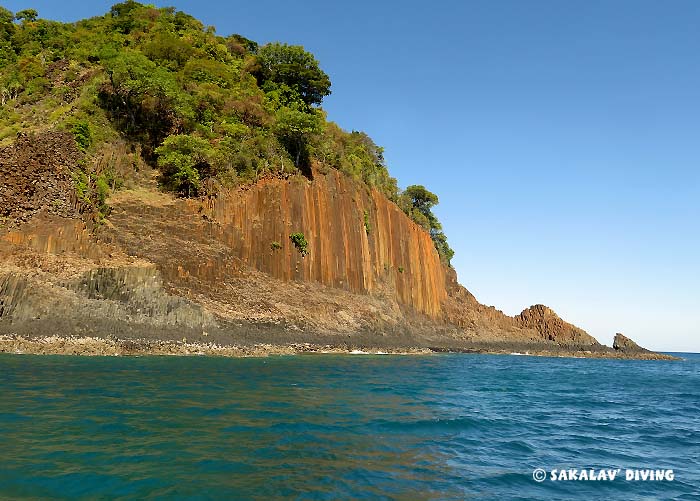 Examples of Radama and Mitsio Liveaboard diving cruises, North Madagascar
Mitsio diving cruises: Liveaboard diving cruise North of Nosy Be
minimum: diving cruise of 3 nights / 4 days / 8 dives
on day 1: Departure from the Marina, dive on wreck Zaida, then dive in Tanikely. Night in Sakatia
day 2: 2 dives on pleiades / crab / snake then night in the shelter of the great Mitsio
3/4 days ..: 2 dives on 4 brothers, petit castor ... and night to the great Mitsio
return to Nosy Be by making 2 dives on the way.
Radama diving cruises: South Nosy Be diving cruise
minimum: diving cruise of 4 nights / 5 days / 10 dives
on day 1: Departure from the Marina, diving on wreck Zaida, diving at Tanikely. night at Russians bay
day 2: 2 dives on the drop offs of Iranja then night at Baramamay
day 3: tombant black, tombant kalakajoro W, night at Antanymora
day 4: Greg wall, tombant Ovy W then night in Baramamay
day 5: another drop off from Iranja, sugar loaf (kivinjy) and return
possibility of variation on day 2: drop off from Iranja and drop off black, night in Kalakajoro
day 3: Greg wall, Pat Wall ... night in antanymora
day 4: drop offs of Ovy W and Kalakajoro W, and night in baramamay