Diving is not a sport, but a hobby requiring a minimum of knowledge and experience to be practiced in complete safety. We support you, in diving and training, with our 30 years of experience in the Mozambique Channel and several thousand dives on our sites.
Diving and safety in Nosy Be, Madagascar
Initiation dive and first dives in Nosy Be
Initiation dive, the gateway to the underwater world. about 45 minutes with an instructor, in the 6 meter zone, to get an overview of scuba diving in Nosy Be
DSD, PSD, the first certifications..
The DSD, or Discover Scuba Diving, may be named differently by other federations. In all cases, the principle is the same, it starts like an initiation dive, and once the person is more comfortable, some exercises with the mask and the regulator. Then a tea / coffee / cake break and a second dive in the 12m zone, adding exercises and theory. This certification allows accompanied diving in 12m worldwide.
Training at the first levels of diving.
To go deeper, to be more autonomous, a whole set of training courses and diving levels are available which open to higher prerogatives. Each time, the exercises give confidence, allow to anticipate a possible problem that the diver could encounter during his dives.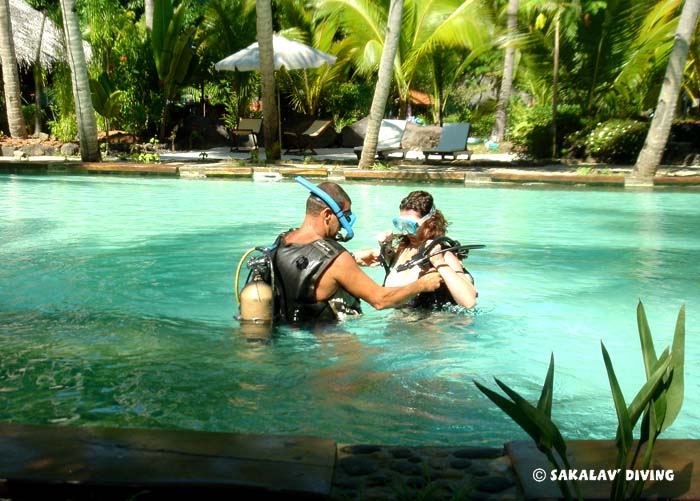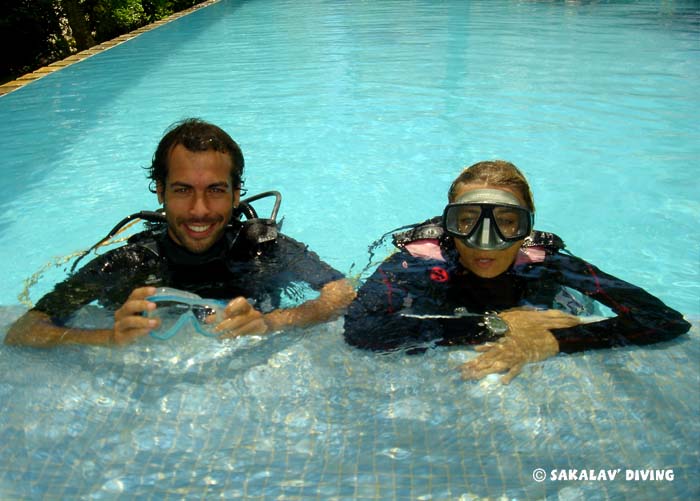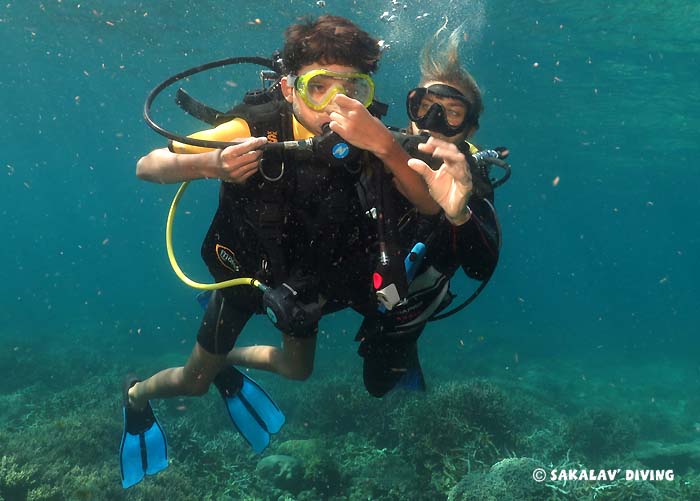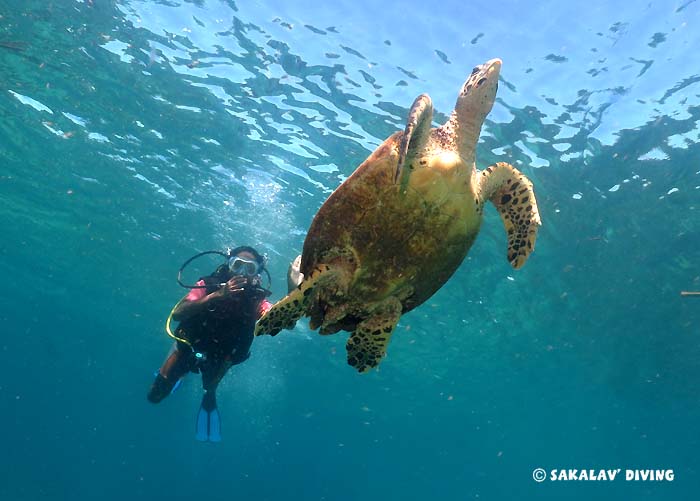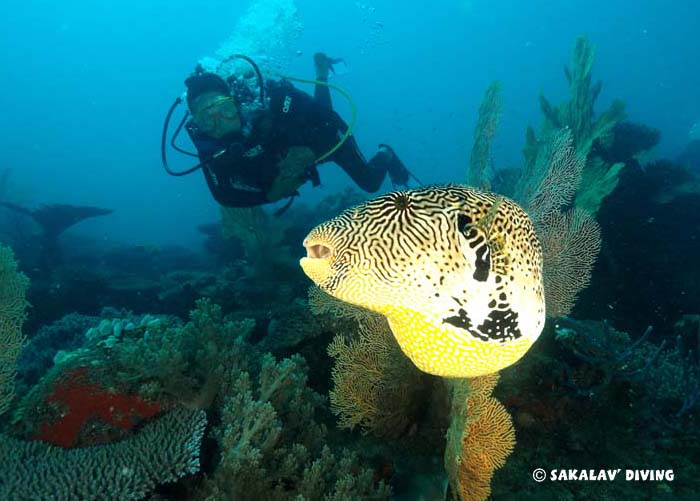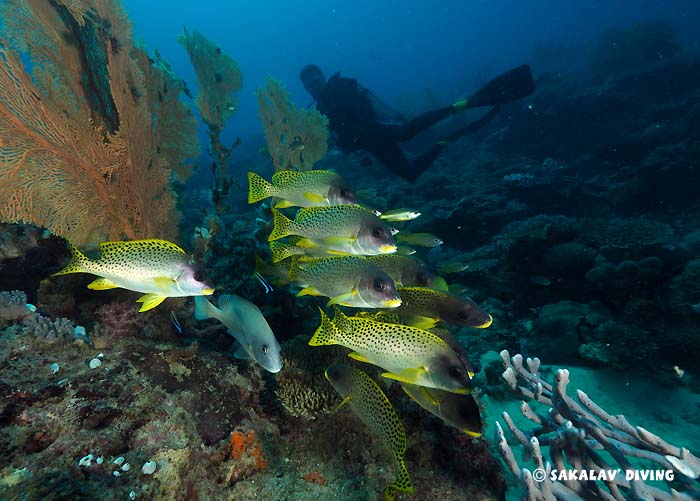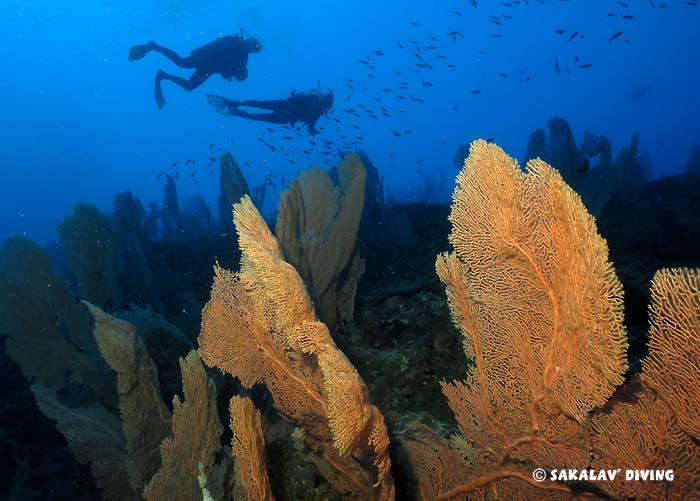 Safe diving in Nosy Be
Safety is not an empty word. We are used to our environment, have been diving for several decades, accumulate several thousand dives in Nosy Be, also we know our environment, our sites, and can anticipate.
- The dive sites are chosen from day to day, depending on weather conditions, tides..
- you are supervised by certified and resident instructors. having a great knowledge of the sites. (no passing divemaster or in training).
- Each boat has its own safety and oxygen therapy equipment.
- A hyperbaric chamber on Nosy Be in perfect condition, of which Alain Benoit is one of the 2 people in charge, and administratively managed by DAN.